Do Online Teachers Really Connect with Students?
By Carrie Alexander, FLVS Global Sales & eSolutions Manager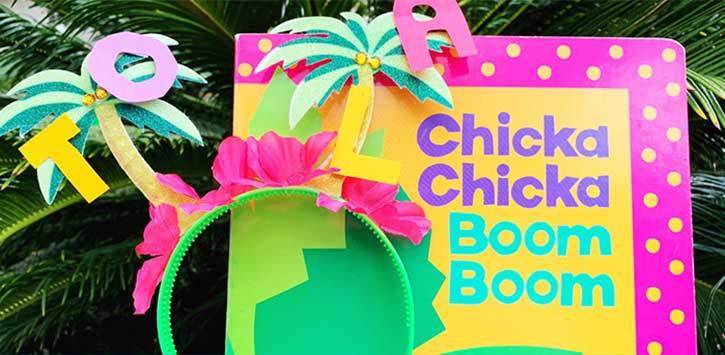 Do virtual teachers really stay connected with students? In many ways, FLVS teachers are more connected with virtual students – and here is why!
When a teacher at FLVS has a student placed in his/her course, he/she immediately begins communicating with the student and home educator. Unlike in a classroom setting, this communication occurs within the student's home environment. During the initial phone call, commonly known as the Welcome Call, teachers introduce themselves, get to know the students and family members, and set classroom expectations. With frequent calls, FLVS teachers often find out the child's likes/dislikes, challenges, hobbies, favorites, and how they spend their weekends. Families often express that they feel more connected to their teacher in this setting because of the necessary communication between the student, home educator, and FLVS teacher.
During live Class Time instruction and story time, FLVS Flex Elementary teachers use props and fun headbands on camera that engage young listeners. Students are also able to join the fun through on-camera dance parties, costume challenges, and read-alouds of their favorites books.
Another way our teachers regularly connect with their students is by offering Weekly Office Hours. Teachers use this relaxed atmosphere each week to help students with assignments, chat with students, and celebrate achievements! It's also an extra opportunity for classmates to interact.
Several FLVS teachers consistently go above and beyond by taking an innovative approach to connect even deeper with their students. Check out the examples below!
Mrs. Piper and Mrs. Borchers' YouTube Channel
FLVS Flex Kindergarten teacher, Cara Piper, and FLVS Full Time Kindergarten teacher, Stephanie Borchers, are reaching Kindergarten families far and wide with their "Virtually Kindergarten" YouTube channel.
By donning matching t-shirts and flashy headbands and sharing tips, tricks, ideas, and activities, their audience stretches beyond their students and parents to anyone with ties to young learners.
Mrs. Bonini's Fantastic 5th Grade Website
Lesley Bonini, an FLVS Flex 5th Grade teacher, connects with her students by using a class website she created. On her site, she uploads helpful videos for her students. These videos include tips for getting started in her class and helpful tutorials for completing assignments.
Mrs. Ford's Friday Message
FLVS Flex Kindergarten teacher, Melissa Ford connects with her students by sending "Friday Message" videos to her students. During her Friday Message, she showcases student work, gives reminders, sets expectations, celebrates student success, and shares upcoming activities like book chats and story time! Watch one of her videos!
Mrs. Thomas' newsletter, "The Weekender"
Lauren Thomas, FLVS Flex 5th Grade teacher, sends her students The Weekender every Monday to add a personal touch to her communication with students. She feels it is important to stay connected with her students because, as stated within this edition, "When I feel like I know my teacher on a personal level, I try harder."
As an online teacher, it is important to ensure that you are making these connections, since we aren't interacting face to face in a classroom day in and day out. If you are interested in what you see here, please consider subscribing to follow along on these journeys and for future updates!