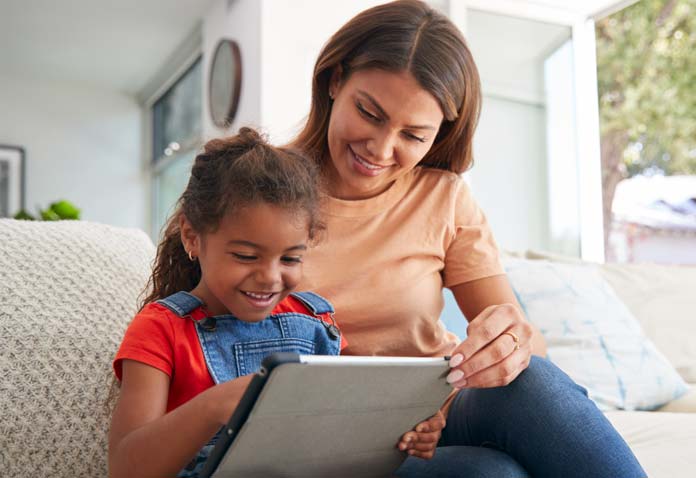 What's Elementary School Like Online?
From individual online courses for grades Kindergarten through 5th grade to a full time online public elementary school—we've got you covered. During class time (teacher-led, live interactive online lessons), your child meets with classmates, participates in activities, and builds relationships with teachers and peers.
Enrollment is open for individual courses year-round through FLVS Flex.
Enrollment in Full Time Public Schools opens on June 3 for the 2024-25 school year.

Get Notified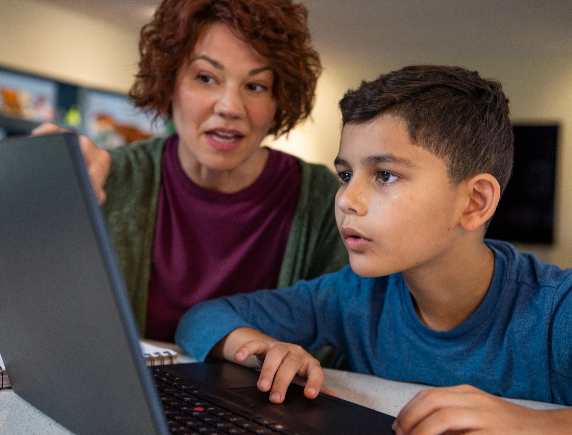 How it Works
Based on the Florida State Standards, our courses are taught by teachers who provide personalized instruction and one-to-one support via phone, email, text, and video call.
Curriculum
Florida Virtual School courses engage students in age appropriate ways. Our computer-based learning activities include collaborating with classmates, reading, playing games, watching videos, and more. We also balance this with hands-on activities like coloring/matching worksheets, projects, and by performing experiments.
Make Real-Life Connections
60+ Student Clubs
There are many opportunities for students to meet peers with similar interests. Clubs are available to all enrolled students. Explore Clubs.
Face-to-Face & Online
Clubs meet in-person in addition to online. Watch Student Life Video
Prepare for the Future
Develop leadership skills, engage in community service opportunities, or take on academic competitions.
Special Events
Celebrate Spirit Week, Book Battle, Literacy Week, World Fest, and more.
School Options
Learn more about individual courses and Full Time Public School courses. Or, if you're looking for options outside the state of Florida, learn about FlexPoint Virtual School, our national tuition-based option.