Countdown to Virtual Graduation: May 31st, 2023
In-Person Graduation: May 26th, 2023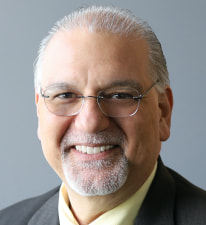 "The next chapter of your life is ready to be written. The pages are empty waiting for your story to unfold. Whether you choose to continue your education or enter the workforce, may the story you write not only be filled with accomplishments, but also be filled with family, friendships, happiness, and a will to persevere. After all, as a Firebird, the fire is within you. Congratulations to the entire Florida Virtual High School Class of 2023! Go Firebirds!"
-Louis J. Algaze, Ph.D., Florida Virtual School President & CEO
Congrats #FVHSClassof2023
Tag Us in Your Graduation Walk or Grad Cap Toss!
Seniors, it's your time to shine! Create a TikTok or Instagram Reel and show us how you are celebrating graduation! Tag #FVHSClassof2023 to be featured.
@floridavirtualschool
#FVHSClassof2023
Class of 2023 Blog Posts
#FVHSClassof2023: 7 Steps to Help Seniors Prepare for Graduation Day!
It's almost time for graduation! While you may already be singing "Pomp and Circumstance" in your head, there's still a lot to do before you walk across that stage. But don't fear. We're here to help! Here are seven steps to help Florida Virtual High School students prepare for graduation day.
Florida Virtual School Student & Tennis Star Heads to UCLA
Ahmani Guichard has played for more than 12 years to become one of the best Junior tennis players in the world. She recently announced she'll continue her tennis career at the University of California Los Angeles (UCLA) after she graduates from Florida Virtual School (FLVS) this spring.
#FVHSClassof2023 Grad Brady Kondek Finds His Calling Through Florida Virtual School Clubs
Learn more about FLVS graduate, Brady Kindek's goals after graduation and how FLVS gave him a new outlook on his future.
#FVHSClassof2023: From Barrel Racing to Pre-Law with Lacie Brownlee
Caring for her farm animals at home, Lacie Brownlee choose FLVS for the flexibility to learn at home on her own time and pace.